The suspension is considered, by many, to be part of the drive train. It serves an important function enabling a vehicle to move in a safe and comfortable manner. The suspension isolates the passengers and cargo from the road surface. Also from the torque and vibration generated by the engine. A suspension alone might be a comfortable place to sit, but it won't go anywhere without the drive train. Both components work together to provide a safe, comfortable mode of transportation. Competition Muffler & Shocks understands this synergy. Our technicians can repair, modify, or replace your suspension and drive train. We offer free inspections and estimates. Bring your vehicle in and let's discuss your suspension and drive train.
The suspension system turns chaos into calm. It allows a vehicle to navigate a washboard road, keep the wheels on the ground and the passengers in comfort and control. It isolates the vehicle's body from road shocks like bounce, roll, sway, and pitch. Suspension systems include steering components like tie rods and ride components like shocks and struts. All vehicles have a suspension system. Not all systems provide the same ride and handling capabilities. A Rolls Royce suspension will deliver a different ride than a Jeep Wrangler or Corvette. No matter what vehicle you drive, bring it to us for the best service.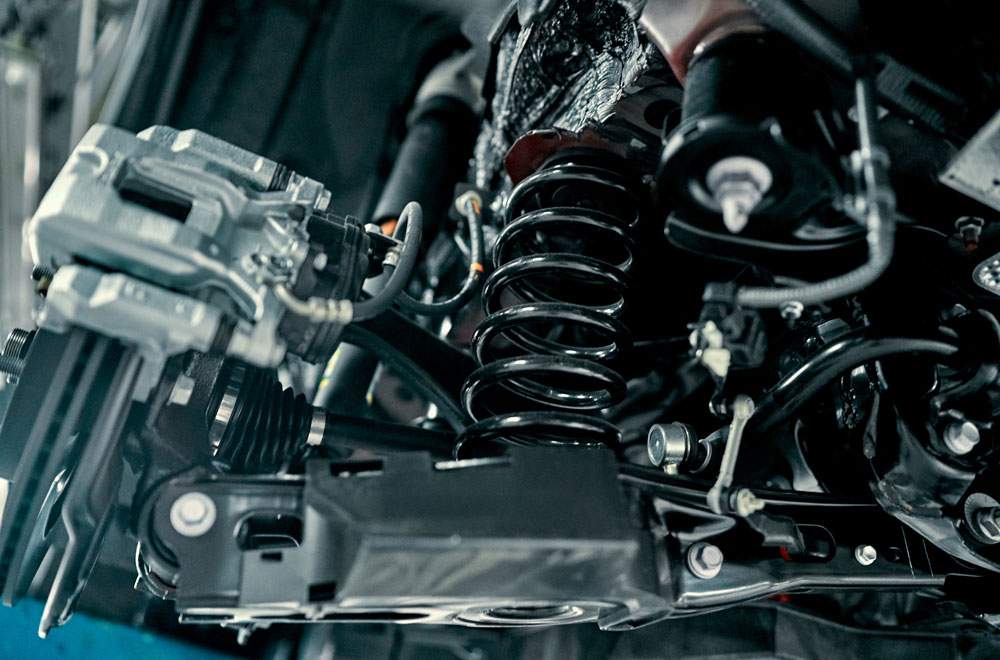 Generally defined as the components that deliver power to the driving wheels. It excludes the engine. It is found in all drive configurations, FWD, RWD, AWD, and 4-wheel drive. You won't even be able to spin your wheels with a faulty drive train. From driveshafts to cv-axles, U-joints to axles. Competition Muffler & Shocks can handle all your drive train requirements. Bring your vehicle in for a free inspection and estimate. We will identify any issues and recommend options for the best resolution. We can get you back to spinning your wheels in no time. If you do want to spin your wheels, of course.