Exhaust & Custom-Built Exhaust
Mufflers are used mainly to dissipate the loud sounds created by the engine's pistons and valves, but they also affect a vehicle's performance. An aftermath performance exhaust can free up some of the power in your engine. Competition Muffler can handle any exhaust work that your vehicle requires whether it is custom built or standard. So, if your vehicle has an exhaust system, and it likely does, we can help.
Competition Muffler & Shocks, located in Saskatoon, is the place to go for exhaust work. We can repair or replace factory exhaust components. We replace catalytic convertors (a device that uses a catalyst to convert three harmful compounds in car exhaust into harmless compounds) and oxygen sensors. Cat-back and axle-back systems. Our exhaust systems will meet or exceed factory specs.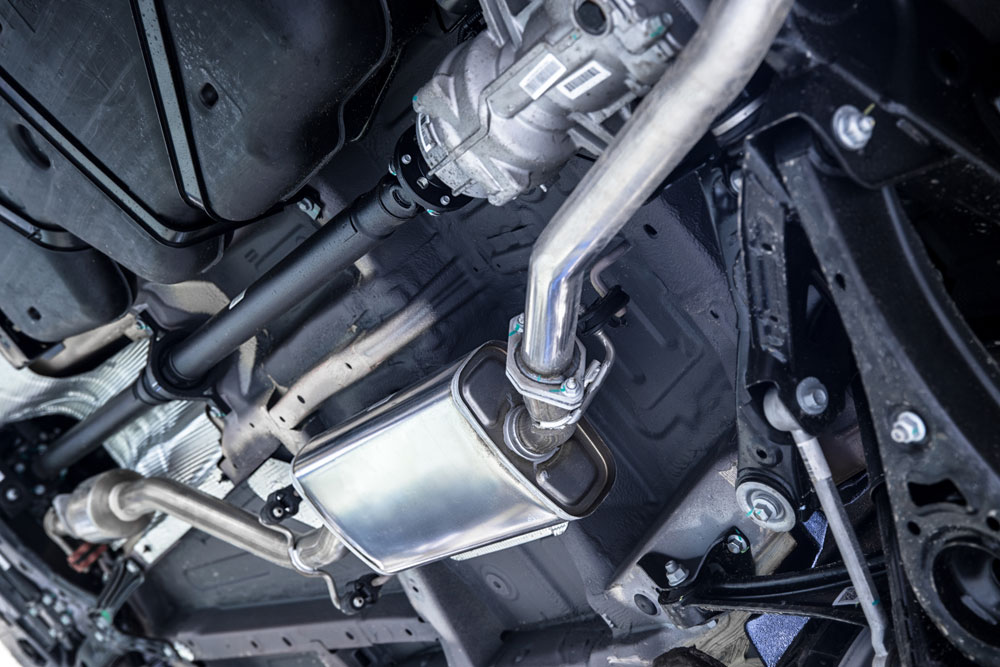 Sometimes you want more than the factory offered. We hear you, even better with a custom-built exhaust from Competition Muffler & Shocks. From your daily driver to your favourite project vehicle. A custom-built exhaust system can make your vehicle look, sound, and perform better. From the manifold on back, we can deliver. Custom fabricated H, X, or Y-pipes. Turbo downpipes. We can craft your ultimate custom-built exhaust creation.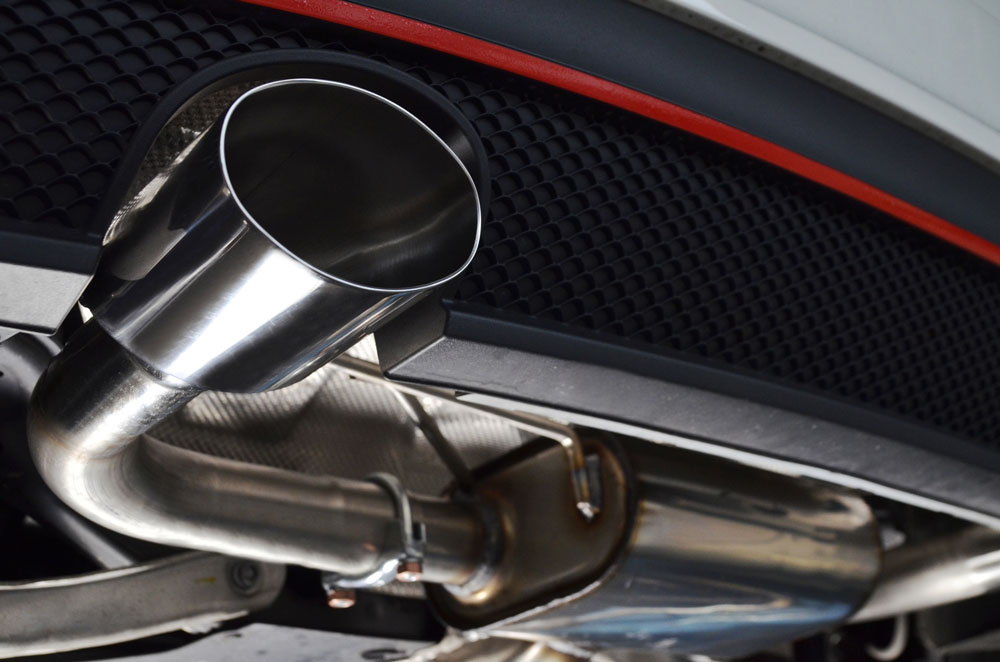 We are proud to be an exclusive reseller of Black Widow Exhaust in Saskatchewan.
Black Widow Exhaust is a Hi-Performance Universal Muffler. It is the Next Innovation in Exhaust Performance creating an all new sound WITHOUT the restrictive and droning characteristics of chambered and packed mufflers. Black Widow's unique and effective design is the result of over 25 years of research and development. The patented high-velocity hourglass design compresses exhaust going in and force exhaust going out – keeping an ideal balance between exhaust velocity and exhaust volume, thus reducing opportunity for drone and creating that aggressive
Black Widow Sound
. Black Widow Mufflers are constructed out of quality stainless steel.  We are proud to carry the following:
| | | |
| --- | --- | --- |
| Venom 250-series | Venom 300-series | Race Venom |
| Widowmaker | Widowmaker a.k.a "Neighborhater" | Pro Venom 250-series |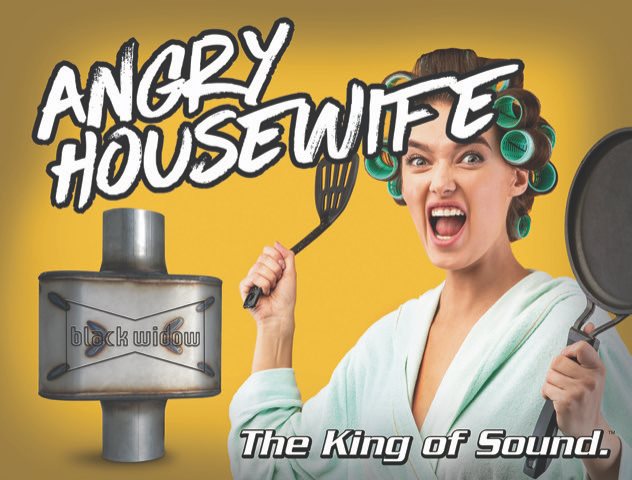 Black Widow Angry Housewife
Black Widow Angry Housewife is designed primarily for restricted space, has become widely popular for anyone seeking a more aggressive tone than our 250 – series, yet still providing the same sound characteristics as the 250 & 300 series mufflers. For pricing call 306-933-4345 or stop by the shop during business hours.