Most people enjoy the rush of getting a vehicle moving. They absolutely need the ability to stop it from moving. The average vehicle weight is around 1,360 KG or 3,000 LBS. Stopping a vehicle is a critical element of safety. Good brakes aren't optional, they are essential. Competition Muffler & Shocks provides top-notch brake service for all makes and models. We don't stop, until you can stop, safely.
Conversely, wheel bearings facilitate smooth rotation of wheels. This reduces friction and supports ease of motion. This is opposite, but equally important to brake function. The two work as synergetic but opposing forces of your vehicle; so it moves efficiently and stops efficiently too.  
Brake Service and Brake Repair
We provide top-notch brake service for all makes and models of cars, trucks and SUVs. Brake systems are designed to slow and or stop the motion of a vehicle. They use friction between surfaces to reduce the rotation of the wheels. Brake systems for vehicles are generally hydraulic and include discs and or drums. These systems are used very frequently. They wear down and require regular maintenance to optimize performance and safety. Our skilled technicians have the latest training. They can get your brake system functioning to factory specs. They can also do upgrades for the high-performance crowd. Come to Competition Muffler & Shocks for all your brake system requirements.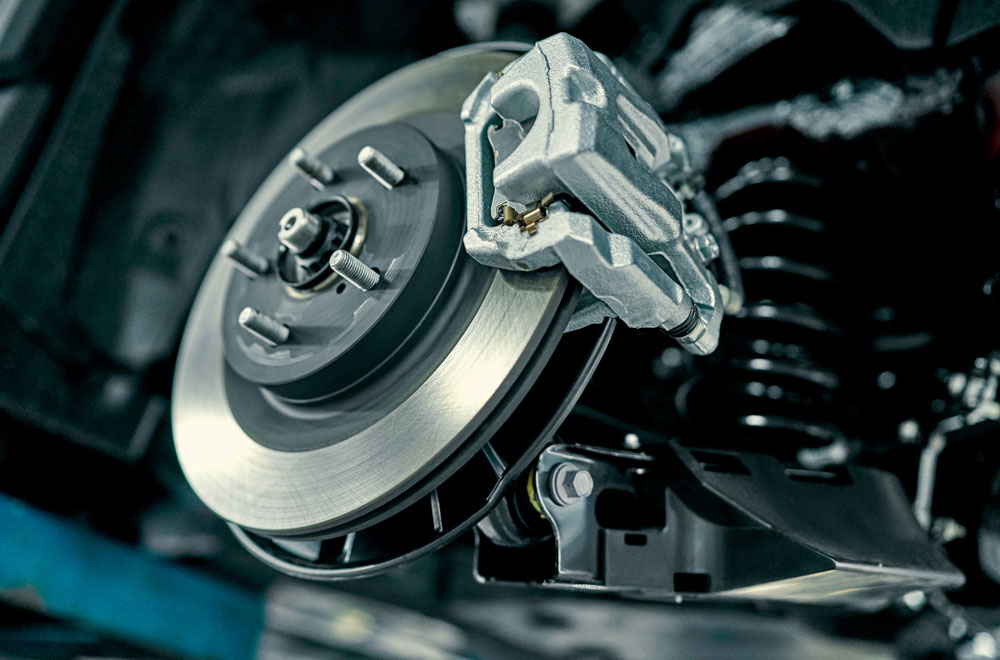 Wheel bearings aren't that noticeable on a vehicle, but they are essential. They perform a couple of very important tasks for your vehicle. First, they enable the wheel to rotate freely, with minimal friction. This assists in improved fuel economy and maintains a smooth, quiet ride. Secondly, they support the weight of the entire vehicle. Considering most vehicles travel thousands of kilometres. Supporting all that weight for huge distances is rather impressive. Some wheel bearings are totally sealed units while others are serviceable. It is very dangerous to drive on a worn-out wheel bearing, especially since it may cause the wheel to stop while driving. Additionally, a damaged wheel bearing puts a lot of stress on the hub, the CV joint, and the transmission itself. Talk to the techs at Competition Muffler & Shocks to make sure your bearings are working properly.