Maintenance & Auto Repair
We at Competition Muffler and Shocks know that regular vehicle maintenance is essential not only for the life and smooth running of your vehicle, but your safety and peace of mind as well. You can avoid potentially expensive problems by getting your car on a regular maintenance schedule.
There are three main parts of a tune up.
Adjustment of the carburetor idle speed and air mixture.
Inspection and possible replacement of ignition system components like spark plugs, contact breaker points, the distributor cap and distributor rotor and
Replacement of air filters and other filters.
When is it time to get a tune up? Refer to your manufacturer's recommendations for your vehicle's tune up schedule or when in doubt call us and ask your mechanic. We are happy to book you in for a full tune up. Besides the regular scheduled maintenance of your vehicle. If you have any of these problems your vehicle is in need of a tune up: the dashboard light is coming on, stalling, bad fuel mileage, slow to accelerate, unusual vibrations or sounds or your engine is misfiring.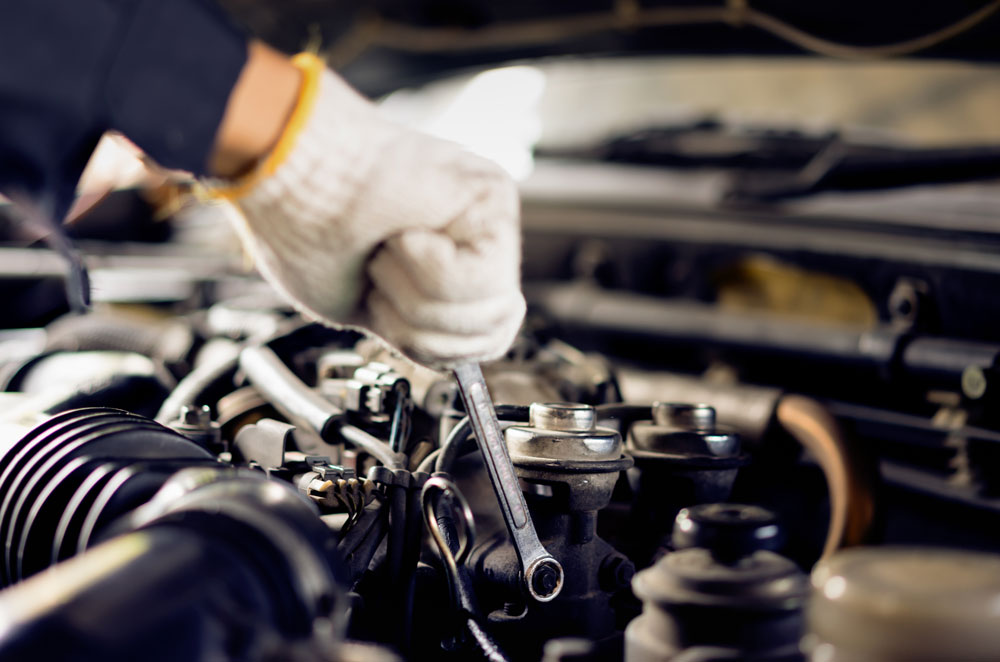 During an oil change you not only take out the old oil and put in new oil but replace the oil filter as well. The oil and filter do so much for your engine that getting regular oil changes is the best way to keep your vehicle healthy. Oil is so essential to the smooth running of your engine and over time the fast-moving parts of the engine break down the oil and lessen its ability to absorb heat and lubricate the engine. That is why your vehicle NEEDS to have oil changed. Without new oil, you run the risk of overheating or seizing your engine.
So don't wait until it is too late. Book an appointment with us now and we will get your oil and filter fresh and up and running smooth. In addition, we also inspect fluid, light and battery checks to have you drive away confident of your vehicle's safety.