Competition Muffler and Shocks are involved in the community and give back to our fellow citizens. The first of which is that we take on students and mentor them so that they can learn the business and train with the best. Our students gain both theoretical and practical knowledge of the auto mechanic industry. Competition Muffler has actually mentored over 45 high school students through a high school work education program. It is a yearly endeavor and the students, school and community gain much from the program.
Here is what some of our students have to say:
Thank you for allowing me to have been a part of your team over the past few weeks. It has given me a chance to experience the "real world" and apply some of the theory learned in the classroom. | Tim
Thanks for inviting me to be part of your team. I really enjoyed working with such a wonderful group of people. | Stephane
Thank you for allowing me to be part of your team. It has been "wheelie" great working with such fine people. | Peter
Who We Sponsor and Support
The other major organization that Competition Muffler supports is the Saskatchewan International Raceway. It is an organization that provides Saskatchewan residents with the opportunity to drag race in a safe environment for fun and competition.  It is a non-profit association of racers and fans formed to promote the growing sport of drag racing in Saskatchewan and has over 200 to 250 members annually. Competition Muffler actually installed the exhaust system on the Saskatoon City Police Street Legal Racing car! We are a proud supporter of SIR and contribute to its mandate of providing a safe environment for vehicles to race and owning the only drag racing track in Saskatchewan.
Thank you to Terry & Darin plus the crew at Competition Muffler & Shocks 1986 Ltd. – Automotive Repair & Tire Shop and Matt at Strength Screen Printing, with the help of their generous donation, it will help purchase a new accessible van for our agency. Helping folks like Bobby. They helped make our BBQ and their Rock 102 Cruise Weekend a great success.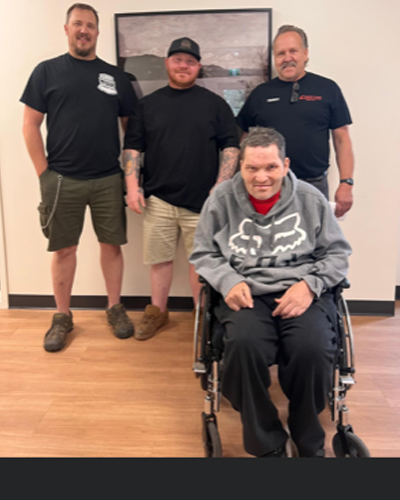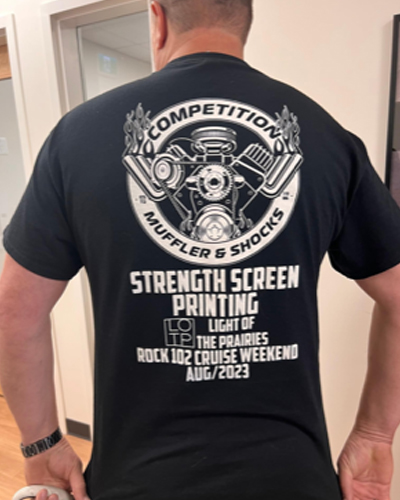 In 2022 we sent out a pizza lunch for Christmas to Light of the Prairies in Saskatoon – a foundation we do Fleet Maintenance for and have a wonderful relationship with!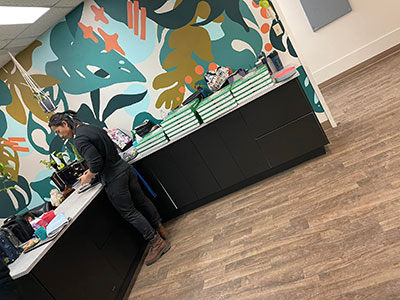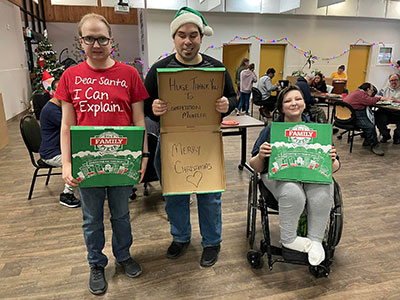 Competition Muffler has a long standing relationship with the
Light of the Prairies
organization. In 2021 we sold merchandise and donated a large portion of the proceeds to LOTP, raising $1,500 in the end.
Light of the Prairies Mission Statement:We are relationship builders. We build them based on three simple and complex words, 'Do Love First'. We teach people how to truly care and express love to others. That means we train staff and families how to communicate love to someone with an intellectual disabilities in a way that they understand. The flip side to that is helping people with disabilities love and build relationships with the other people in their life. Do Love First is a philosophy, a training tool, a challenge and a reminder, it is the undercurrent to all we do and runs through our veins quicker than coffee.
We are a proud sponsor of the Saskatoon Jets Ringette for the 2023/24 season.